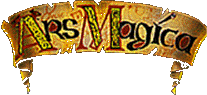 Vitenka's Homepage
---
Welcome to Earth, my Earth

Animus Silvae is Recruiting

Why not try our new navigation system?
The main page should load soon, this page is just for important announcements.
If you prefer, you could use these mirrors:
---
Clicking on the graphic below will take you back a level; click it often enough and you arrive back on this page...



This page is best viewed with: Internet Exploder 4, Netscape 2, IE3, Lynx, then Netscape 3 and 4 if you must.
Get netscape 2 (1.7Mb) NOW!